Net Communications offers a complete range of solutions created specifically for specific needs of small and medium enterprises.
INTERNET solutions
Our solutions makes knowledge and unique skills in term of computer technology available to businesses.
Our will guide our efforts in mastering computer technologies in order to offer our customers high-performance tools.
Moreover, for some years, we have set ourselves goals that are constantly changing according to the market :
Develop most recent informatic technologies;
Maximise your IT investment;
Adapting our technologies to the different markets, but also to advise, guide and assist the many businesses;
Provide softwares that allows your organization to position themselves to compete through cost-effective and strategic softwares.
Advanced Programming
---
Net Communications Development services allow you to obtain customized applications, made according to your specific needs when the application you are looking for does not exist on the market. Our team is able to ensure the development, implementation and support.
Content Management System (CMS)
---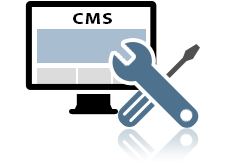 You want your website to be constantly updated so that your customers benefit from the latest information on your products and services?

You wish yourself to be autonomous to manage these changes on your site?

Net communications has the solution for you, a content manager!
A content management system (CMS) customized to meet your needs, offering you the opportunity to bring in a glance the desired changes to your site.
A website with a content management system (CMS) allows you to manage yourself the content of your pages (text, news, images, etc.) and also allows easy changes by adding a menu, a sub menu or even a page to your website. It gives you the opportunity to create private pages that will be accessible only by login and password for the information you want to restrict access to your members, customers or suppliers.

Updates can be done by people who have no HTML knowledge and programming. No intervention by an external consultant will be required and no software needed. Considerable savings can be achieved in your costs updates!

Content managers that we implement are simple platforms, secure, pleasant to work with. Updates with content manager will be a piece of cake for you!

Net Communications has extensive experience with the creation of a multitude of websites using CMS tools like free software (open source), such as WordPress, Drupal and Prestashop.
Net Communications will advise you in choosing the appropriate solution for your project and will develop a fully customized CMS to meet all your needs.
We are able to create or redesign your site with a content management system (CMS) and train you so that you are self-contained with full control of your website, and that, in complete safety!

Examples of website made with a CMS: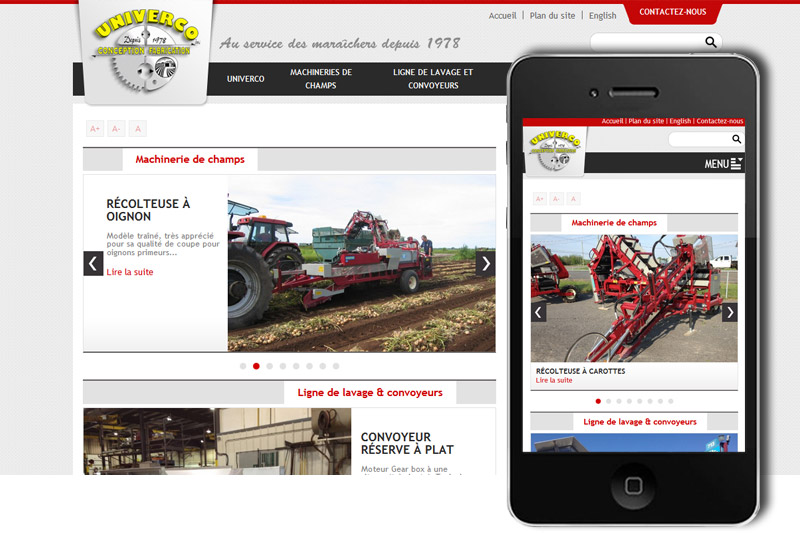 For more examples, check our portfolio.
Our Portfolio
Web Accessibility
---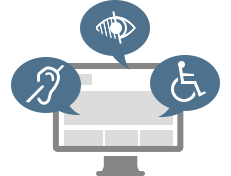 Does your digital media (website, intranet. Extranet, mobile sites, etc.) Comply with accessibility standards?
Net Communications can adapt or develop your web projects, to make them also accessible for the disabled, taking into account the internet users disabilities in order to ensure access to digital information to all.
Net Communications is able to develop or adapt your website in compliance with the accessibility standards of digital contents
Accessibility is a key issue for any organization wishing to reach its clientele with a disability to transmit information or to offer services.
What is Web Accessibility?
Web accessibility means that sites are designed for disabled or older people can perceive, understand, navigate and interact effectively with the Web, but also create content and contribute to the digital world. This concept was developed by the W3C (World Wide Web Consortium).
There are various local and international standards on the Web Content Accessibility for disabled or older people such as WCAG 2.0 (Web Content Accessibility Guidelines: WCAG A and AA) of the W3C as well as the SGQRI 008 of the Quebec government.
Following are the types of disabilities covered by these standards:
Visual
Motricity
Hearing
Cognitive
Net Communications will advise you in choosing the applicable standard for your situation and will undertake the necessary actions so that your digital contents meet the chosen standard.

Example of a website complying with accessibility standards :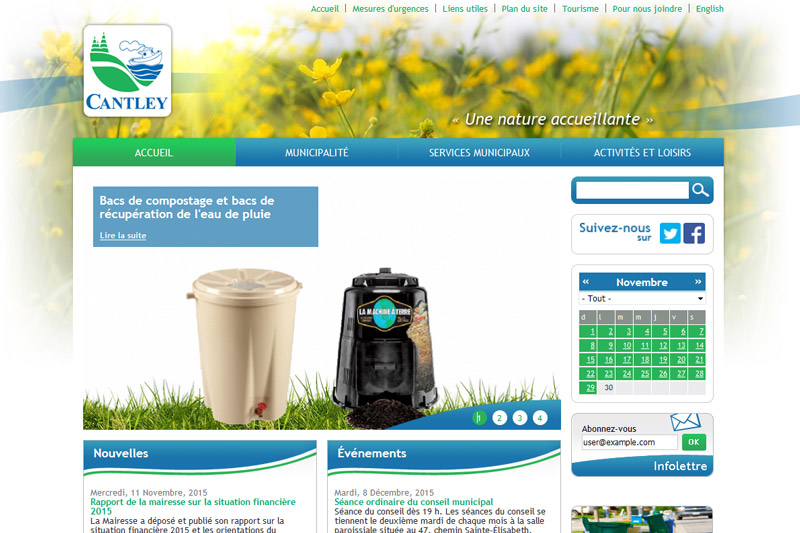 For more examples, check our portfolio.
Our Portfolio
Mobile Version
---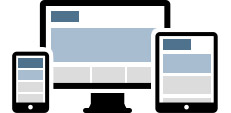 Does your Web site is also visible from a tablet and a smartphone?
Net Communications can adapt or develop your Internet projects for mobile platforms.
To do this, several solutions are available to you, the most complete being adaptative technology (responsive web design).
Here is a description of an adaptative website :
A responsive web design means a user can also view the same Web site from different devices (computer monitors, smartphones, tablets, TV, etc.) with the same visual comfort and without having recourse to horizontal scrolling or zoom in / out on touch devices especially,
manipulations which significantly affect the user experience.

Thus, the responsive web design allows to display a site according to all screen resolutions. The responsive web design is fluid, that is to say, it is constantly changing by always offering the best navigation and the best site structure on all devices.

Also, it is fluid and aesthetics when you change the size of the browser window on a desktop.

In summary, we make a design for obtaining the best user experience to the widest possible audience by taking into account the different type of devices and navigation situations to take into account the specificities of each terminal.  


Example of responsive Web desing: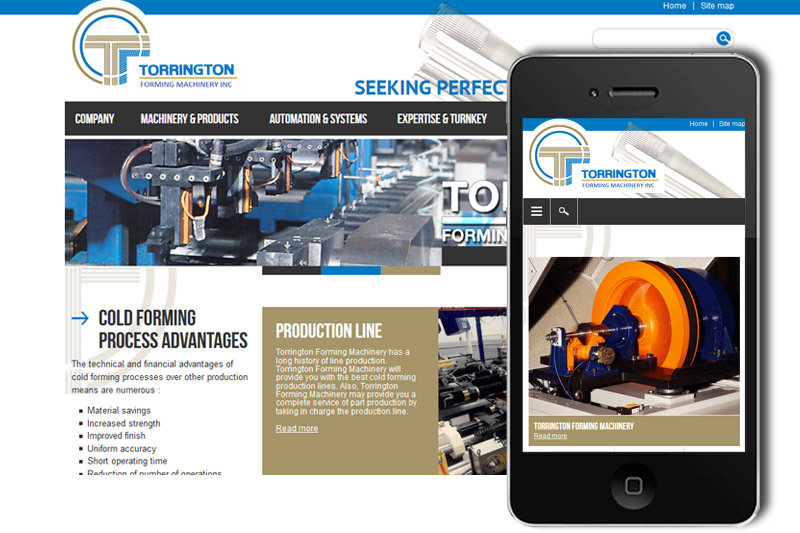 For more examples, check our portfolio.
Our Portfolio
Challenge us. Ask us anything.